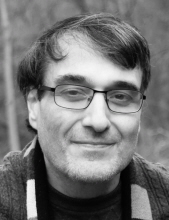 The St. Albert family is deeply saddened by the passing of Matt Fenner. Matt was a 1989 graduate and his family has been very generous to St. Albert and St. Patrick's Parish over the years donated their much loved special dinners. Please pray for Matt's family at this very difficult time and please now pray for the repose of Matt's soul...
Eternal rest grant unto Matt O Lord: And let perpetual light shine upon him.
May Matt rest in peace. Amen
May Matt's soul and the souls of all the faithfully departed through the mercy of God our Father rest in peace. Amen
Matthew Robert Fenner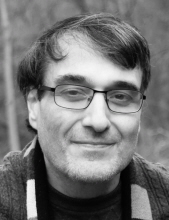 Matthew Robert Fenner, age 48, born in Council Bluffs Iowa, passed away March 13, 2019 from congestive heart failure and lymphedema.

Matt was born December 19, 1970 to Bob and Elaine (Gonzalez) Fenner. He was a 1989 graduate of St Albert High School. Matt enlisted in the U.S. Navy after high school and spent four years touring the world, extensively in the Middle East, Southern Europe, Asia, North Africa, Israel, and Cuba. Returning home, he enrolled in St Bonaventure University in Olean,… New York and received a Bachelor of Arts in History. Because of his life-long love for literature, writing and art, Matt became assistant librarian at the University of Nebraska at Omaha. The students and staff so appreciated his knowledge and ability to guide them in creative writing.

Matt is survived by his parents, Bob and Elaine Fenner; sister, Amy (Greg) and nephew, James; brother, Jon (Shelly) and niece and nephew, Sophia and Owen. Preceded in death by his grandparents.

Heaven gained a special person. Everyone who knew Matt would describe him as generous, kind, thoughtful and patient. Matt was young in age but experienced so much in his life, traveling around the world while in the Navy. The VA was able to do a pinning ceremony for him earlier in the day of his passing thanking him for his service along with his mom and dad, a very special moment for the family. Matt was the best uncle in the world to his nephews, niece and godchild Brandon, always taking time to share a story, listen to their stories, read a book, or play games with them; he always gave the most thoughtful and heartfelt gifts to spoil these kids. We loved him unconditionally and although it was a long uphill road for him he always kept his spirits high and his love for his family higher. He was a selfless, loving man that will be greatly missed by anyone who has ever known him. Matt is now pain free and living high in heaven. Thank you, God and watch over him until we see him again someday.
There will be a prayer service on Monday night at 6pm at St. Patrick's Catholic Church in Council Bluffs with military rites tendered by the Kanesville Honor Guard.