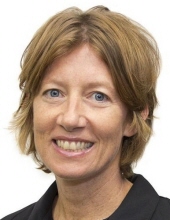 The St. Albert community was shocked and is deeply saddened to see the loss of Jill White this week. Jill was a longtime, deeply involved and beloved St. Albert community member. She is a St. Albert Mom to current students, Bailey and Carter and she was a surrogate Mother and friend to thousands in Southwest Iowa for the last 25+ years. Jill loved the entire St. Albert family and those that remain can return that love back to her husband, Kevin and Bailey & Carter. A devout Catholic, Jill would want you to keep all of her family in your prayers moving forward and we now come together as the St. Albert family to say a prayer for the repose of Jill's soul...
Eternal rest grant unto Jill O Lord: And let perpetual light shine upon her.
May Jill rest in peace. Amen
May Jill's soul and the souls of all the faithfully departed through the mercy of God our Father rest in peace. Amen
Jill Marie (Nieland) White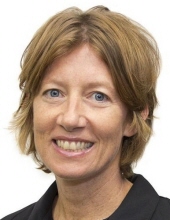 Jill Marie White, age 48, of Council Bluffs, passed away July 30, 2018, at her home.
Jill was born on January 23, 1970, in Carroll, Iowa, to Eugene and the late Connie Nieland. She graduated from Carroll Kuemper High School in 1988. She then earned her bachelor's degree from the University of Iowa in exercise science. Jill began employment as a certified athletic trainer, at Jennie Edmundson, in 1993. She worked at many area high schools, but she spent more than 20 years at St. Albert. She was adored and respected for her work there, from her ability to diagnose and treat injuries to her knack for putting a smile on her athletes' faces, and her compassion for their daily struggles. In 2013, she received the prestigious Sports Medicine Award by the Iowa High School Athletic Association. She was a member of St. Patrick's Catholic Church, where she served as a Eucharistic Minister. In 2015, she transferred to Methodist Health System as a full-time medical coder, while continuing to serve part-time as a trainer. A devoted mother, she made this transition in order to attend more of her children's activities.
Jill was preceded in death by her mother, Connie Nieland; and her brother, Steve Nieland.
She is survived by her husband of 20 years, Kevin White; daughter, Bailey; son, Carter; father, Eugene (Becky) Nieland, of Breda, Iowa; brothers, Dan (Karen) Nieland, of Breda, and Kevin (Deb) Nieland, of Breda; sisters, Jan (Russ) Stork, of Waterloo, Neb., Lori (Randy) Snyder, of Breda, Mary Jo (Frank) Wellenstein, of Sioux City, Iowa, Amy (Kevin) Schreck, of Roselle, Iowa, and Joni (Mike) Klusman, of Honey Creek, Iowa; brother-in-law, Bryan (Rene) White, of Carlisle, Iowa; father-in-law, T. Gary White; and mother-in-law, Pam White, of Council Bluffs; many nieces and nephews.
Wake service at 4 p.m., Sunday, with a visitation following until 8 p.m., at the St. Albert High School gymnasium. Funeral mass at 11 a.m., Monday, at the St. Albert High School gymnasium. The family will direct memorial contributions.